Our team is passionate about helping our clients achieve and maintain their dream smiles. We look forward to working with you.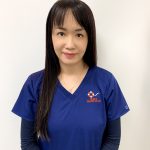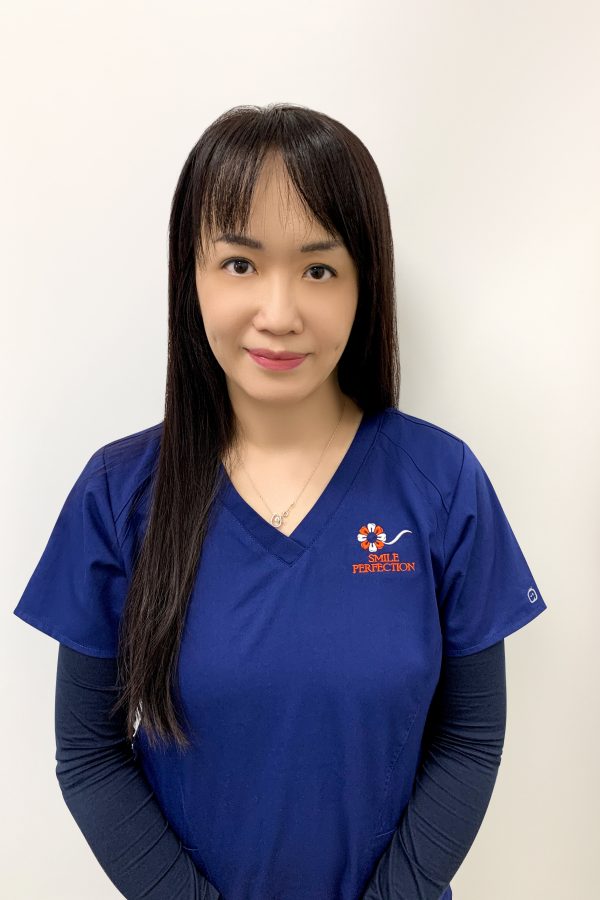 Dr Helen Ng – Principal Dentist
BDSc (Qld)
Aspley
I enjoy helping my patients achieve healthy, beautiful smiles. I am passionate about making my patients feel comfortable and relaxed whilst providing the best possible care with what modern dentistry is capable of. Dr Helen Ng graduated from the University of Queensland with degree of Bachelor of Dental Science and practising since 1998. Dr Helen Ng has spent many years in both private practice and public hospital. Dr Helen Ng keeps ahead of the latest in dental technology by regularly attending post graduate courses in areas of general dentistry including aesthetic, and reconstructive dentistry. Dr Helen Ng loves all areas of dentistry but has a particular interest and training in managing worn teeth and providing crown and bridge work and cosmetic dentistry to restore dentition.
When Dr Helen Ng likes to spend quality time with her family and her two beautiful dogs. Dr Helen Ng loves cooking, shopping and travel.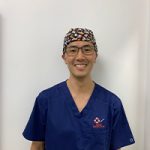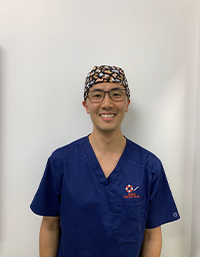 Dr Arthur Yeung – Associate Dentist
BDSc (Qld)
Aspley
Graduating from the University of Queensland, Arthur's main interests include cosmetic dentistry, crown and bridge, aesthetic dentistry with composite resins and implant restorations. Arthur enjoys being at Smile Perfection Dental as it is a friendly environment with the latest dental technology available for all patients. Arthur enjoys working alongside the team at Smile Perfection Dental as all his colleagues are super friendly and he can always count on them. Arthur treats all his patients as if he is treating his own family. he has their best interests in mind. Arthur believes the most important things to look for in a dentist is a dentist who listens, who would not judge you based on your teeth, and understands that you are more than a set of teeth.
Outside of work, Arthur enjoys spending time with my family, watching theatre, music and films.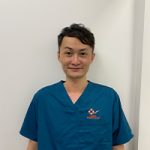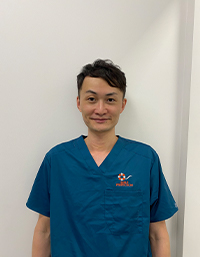 Dr Eric Sham – Associate Dentist
BDSc (Qld)
Aspley & Bulimba
Dr Eric Sham graduated as a dentist from the University of Queensland in 2001. Whilst experienced in all aspects of general and cosmetic dentistry, he has particular interests in dental implants. He has completed a number of accreditation programs in implant dentistry and to demonstrate his dedication in the field, he has successfully completed a formal 2-year postgraduate program in Implant Dentistry at the University of Melbourne in 2014. In addition, Dr Sham has also been awarded Fellowship from the Royal Australasian College of Dental Surgeons (FRACDS) and is up to date with contemporary evidence–based dentistry. He spends time to ensure that each and every one of his patients is cared for.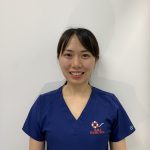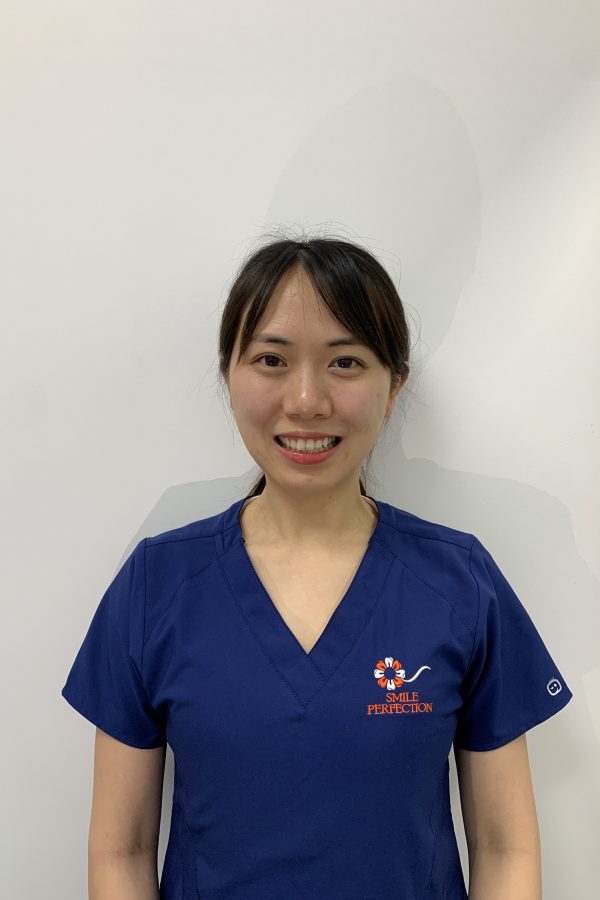 Dr Elaine Wu – Associate Dentist
BDSc (Qld)
Aspley
Dr Elaine Wu graduated from the University of Queensland in 2014. Elaine has spent a few years working in rural Queensland before moving back to Brisbane. She enjoys all aspects of dentistry and treats every patient with a high standard of care. Elaine has a gentle and caring nature and strives to ensure all her patients feel comfortable during their treatment. She regularly attends professional development courses to ensure her patients receive the most up to date treatments. In her free time, Elaine enjoys going out fishing and spending time with two ragdoll cats at home.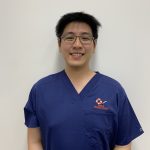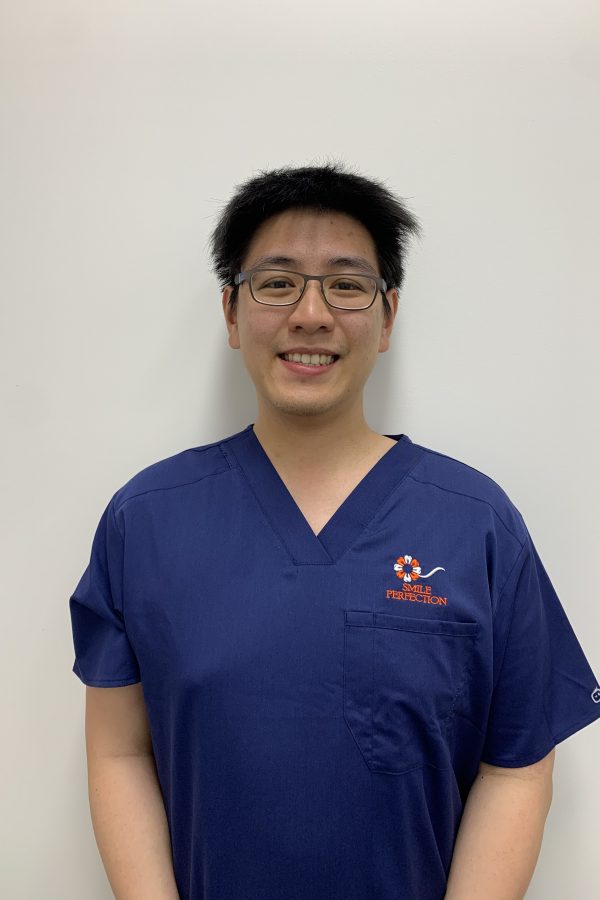 Dr David Fu – Associate Dentist
BDSc (Qld) DClinDent(SND)
Aspley
Hi, I'm Dr. David Fu and have recently graduated from my Doctor of Clinical Dentistry (DClinDent) in Special Needs Dentistry at the School of Dentistry, University of Queensland, Australia. I graduated from my Bachelor of Dental Science (UQ) in 2010 and have worked at various public and private clinics in Queensland since, and have been principal dentist at several Queensland Health dental clinics.
I specialise in treating adult patients with medical complexity, mental health conditions and intellectual and/or physical disabilities. I am known to be a passionate advocate for patients with special needs and have experience in dental treatment under general anaesthetic, conscious sedation, as well as treating patients in a hospital setting. There is currently a gap in Australia for patients with special needs that were being treated by the paedodontic field when they were children. I hope to contribute to the community and provide much needed care for these patients.
I thoroughly enjoy treating patients who require extra needs and am extremely accommodating for a wide range of patients. I have a particular interest in preventive and restorative dentistry as well as oral surgery. At Smile Perfection Dental Clinic, I am able to provide nitrous oxide sedation ("happy gas") and am currently working with Dr. Helen Ng on providing dental care under GA. I also enjoy helping improve the dental experience for those with dental anxiety or phobia, as no one enjoys going to the dentist!
So, come find me and have a laugh at the dental clinic for once!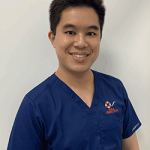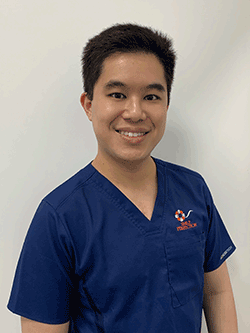 Dr Yu-Yao Teoh – Endodontist
BDSc (Hons) MPhil DClinDent
Aspley & Bulimba
Dr Yu-Yao Teoh obtained his dental qualification with honours from the University of Queensland in 2014. During his undergraduate study, Yao was awarded the Vardiman Dental Study Association prize for highest clinical marks.
He subsequently obtained his Master of Philosophy in endodontic biomaterials and completed his Doctor of Clinical Dentistry specialist training in endodontics, both at UQ. As well as his years of experience in research, where he has published numerous peer-reviewed journal articles on improving materials used in endodontics – he is active in undergraduate and postgraduate teaching and research. Yao has also lectured both locally and internationally and was selected as the ADA/PFA National Emerging Young Lecturer in 2017.
Yao is passionate about saving teeth and will do his best to help you retain your natural teeth. As a registered specialist Endodontist with the Dental Board of Australia, Yao performs endodontic treatment for patients of Smile Perfection Dental but is happy to accept external referrals and will work closely with your dentist to ensure the best outcome for you.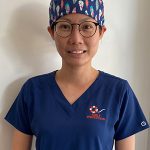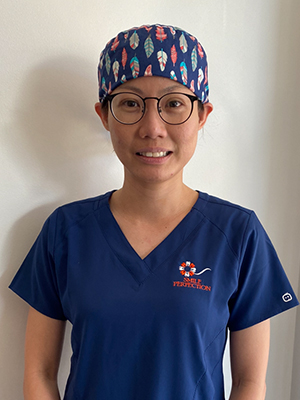 Dr Mei Cheah – Associate Dentist
BDSc (Qld)
Bulimba
Dr Mei Cheah graduated from the University of Adelaide in 2005. She enjoys all aspects of dentistry and treats every patient with the utmost professionalism and care. Patients love seeing Dr Cheah for her gentleness and good sense of judgement. Clinically, she is driven to provide the best outcome and satisfaction for each patient.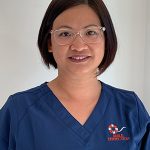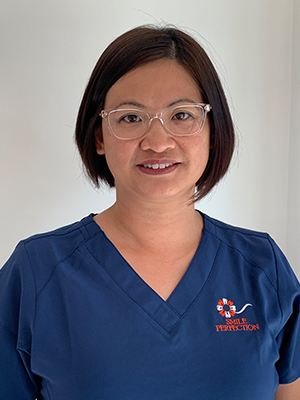 Dr Kitty Chow – Associate Dentist
BDSc (Qld)
Bulimba
Dr Kitty Chow graduated from Bachelor of Dental Science with Honours at The University of Queensland. She has over 20 years of clinical experience in providing quality dental treatments to patients of all ages. Her professional experience includes being a lecturer in the School of Dentistry at The University of Queensland, a senior dentist in school dental services, and many years of clinical experience in private practices in the Brisbane area. While she is competent in all aspects of general dentistry, she has special interests in children's dentistry and aesthetics dentistry. With a gentle and caring approach, she ensures every patient has a positive experience during their visit.
Dr Kitty Chow is  married, a mother of 3 and outside of work she enjoys cycling and sewing.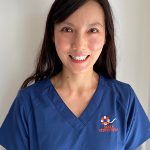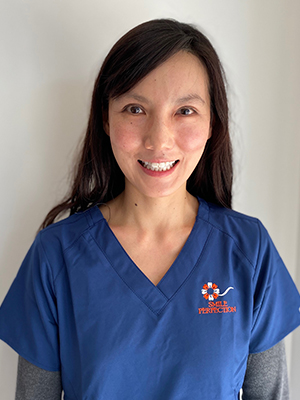 Dr Lisetta Lam – Locum Dentist
BDSc (Qld)
Bulimba
Dr Lisetta Lam graduated from Bachelor of Dental Surgery and Bachelor of Science in Dentistry with First Honours at the University of Adelaide in 2005, before moving to Brisbane to work in both private and public dental clinics. In 2012, she completed Master of Dental Surgery in Oral and Maxillofacial Surgery at the University of Hong Kong and has gained further skills and training in wisdom teeth surgery, dental implants and oral pathology. She has also published scientific articles in the Australian Dental Journal and Oral Oncology. She is a gentle, caring and professional dentist with good communication skills and is dedicated to providing the best care for all of her patients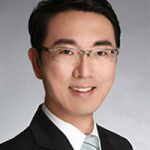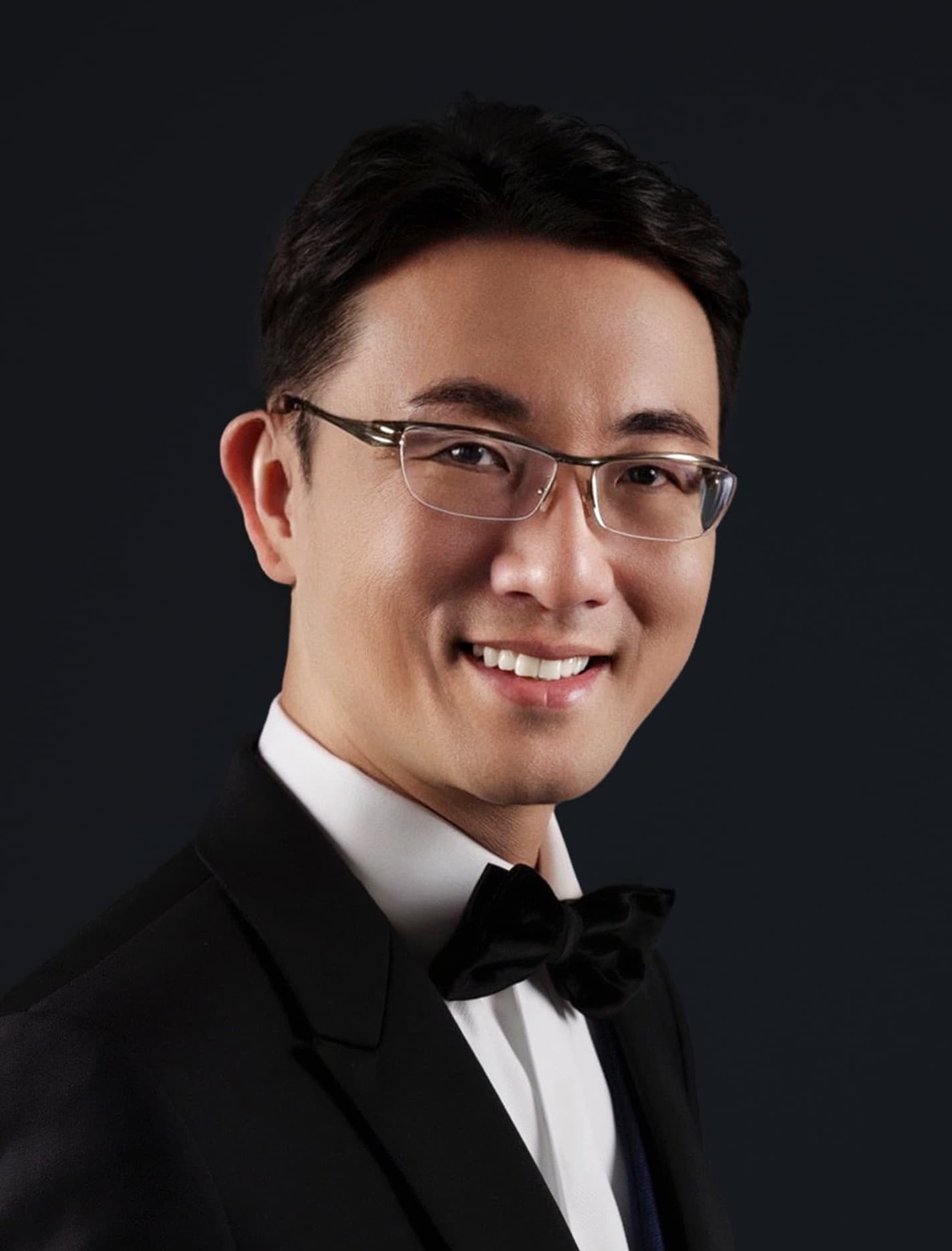 Dr Daxter Yeo (visiting Orthodontist)
Daxter obtained his dental degree with first class honours and his master's degree in orthodontics with high distinction from The University of Queensland. Daxter is registered as a specialist orthodontist with the Dental Board of Queensland and he is a certified member of the Australian Orthodontic Board. He is also an Invisalign Accredited Orthodontist. Daxter is a member of the Australian Dental Association, the Australian Society of Orthodontists, the American Society of Orthodontists, the Australasian Society of Lingual Orthodontists and the World Federation of Orthodontists. Please visit  www.orthosmile.com.au for more details.
Clinical and reception staff
All our staff at Smile Perfection Dental have years of dental experience. They pride themselves on creating a warm and friendly environment for all of our patients, ensuring that each and every visit is comfortable.